helloooooooooooo my dear and lovely friends!! Today I'm doing a book tag
(again). Jenna just posted this on her blog–as in today–and she tagged me.
She was my accountability partner for NaNo (I don't write, so I participated in a do-a-large-crochet-project-in-a-month, and epicly failed. I'm also not going to tell you the name of that project since y'all are going to laugh at me. ;)) and a good friend of mine, so PLEASE GO CHECK HER BLOG OUT.
Originally, I was going to do a Books I Have My Eye On post, but I decided to ditch that idea for this one. If you're still interested in seeing that post, let me know! I'll definitely do it if the peoples are interested. Now, on with the tag. 😉
1. How many books are too many in a series?
I don't think there can be too many books in a series if it's a well-written series. If it's an okay series, I'd say anything less than 5 is good.
2. How do you feel about cliff-hangers?
I DISLIKE THEM WITH A PASSION. Seriously, authors, please don't do this (unless the next book is available immediately for free. :D).
3. Hardback or paperback?
This will be very contrary to popular opinion… but paperback 100%. Yes, hardbacks are nicer to look at, but I strongly dislike reading in them. Also, they're hard. I prefer soft books. xD Not to mention how heavy they are!
4. Favorite book?
I am sorry, but my software cannot compute such a question. It goes beyond my mental capabilities. BUT, because I do like to go overboard with things occasionally, here's 38 of them. You're welcome. 😀
5. Least favorite book?
Hmm… here's some that I've recently read and didn't like.
Unblemished by Sara Ella (3 star read). I got this book on a huge sale ($2.99 for the hardcover, folks). Nadine Brandes, one of my favorite authors, loves this book. I've also heard a lot of friends rave about this book, so I really wanted to like it. But Eliyana really annoyed me as a character (she made some really poor + dumb decisions when it was so obvious what to do), so…. I ended up not enjoying the read. 😦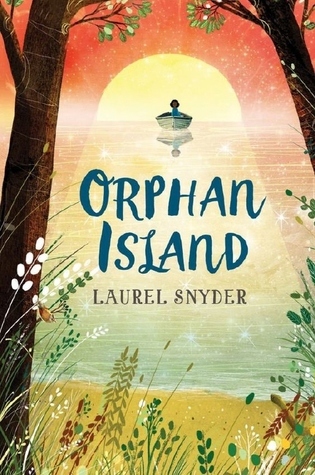 Orphan Island by Laurel Snyder (1 star read). I really didn't like the themes in this book.
A lot of the scenes disgusted me and made me feel kind of… slimy? dirty? after reading it, so I definitely won't be reading this again and I certainly wouldn't recommend it to anyone.
6. Love Triangle… yes or no?
I'm okay with it if there isn't too much drama surrounding it (example: Girl: ahhhh I don't know which one to choose! *juggles between them for like 10 chapters in the book*). If there's a lot of drama, it's a big no. xD
7. The most recent book you couldn't finish?
White Wolf and the Ash Princess. Don't get me wrong- this is a really good book! I started this book at least three weeks ago, but I got in a reading slump. It's hard to pick it back up since it reminds me of the reading slump.
I'm going to try to push through it and finish it this week, though.
8. A book you're currently reading?
Isolated by Jordy Leigh.
9. The last book you recommended to someone?
Hmm… that's difficult, since I recommend books to people all. the. time, albeit it be indirectly or directly. I remember recommending a book to someone in the Inkreaders group I started, though, so I'll go with that (check it out here! please join!).
10. Oldest book you've read (based on publication date)?
Um… maybe the Bible?
11. Newest book you've read (based on publication date)?
We'll have to look into the ARCs for this one. Normally when I read the latest releases / to-be-released books, it's because I'm reviewing them, so I'll have to look into my reviews shelf on Goodreads.
Okay, I think it's A Silken Thread by Kim Vogel Sawyer (it releases in April, 2019). GUYS. You must read this book. The spiritual themes in it are so good, and I love the way it addresses the issue of racism. You can read my review here.
12. Favorite author?
Software malfunctioning.
Take a look at my favorites shelf on Goodreads and look at who wrote them. *smirks*
13. Buying books or borrowing them?
If they're in said favorites shelf, um, buying them. Of course. If I've heard many friends rave about how good they are… I'll probably buy it. But then again I might just use that money to buy a favorite book I've read before. *shrugs* If only a couple of my friends have read + liked them, I'll probably borrow them from the library.
14. A book you dislike that everyone else loves?
At the top of my head, all I can think of is Unblemished and Orphan Island. I have friends who LOVE those books.
15. Bookmarks or dog-ears?
Bookmarks because they're pretty. If I absolutely have to dog-ear a book though, I can without becoming a little tragic flower.
16. A book you can reread over and over?
Probably the Ranger's Apprentice series, Blades of Acktar series, or Ilyon Chronicles (though, *cough*, I've only read the first book in the Ilyon Chronicles. I can already tell it'll be a series I'll devour, though).
17. Can you read while listening to music?
No.
18. Multiple POVs or one POV?
For those who don't know, POV means "Point of View" (as in 1st person- I walk the dog. I like walking the dog. 2nd person- You walk the dog. You like walking the dog. 3rd person- She walks the dog. He likes walking the dog).
I prefer one POV- two at most.
19. Do you read a book in one sitting or over multiple days on average?
One sitting.
20. Who do you tag?
Kate @ Once Upon An Ordinary
Nicole Dust @ Legend of a Writer
Audrey @ Weaving Words on Wings of Hope
Lisa @ Inkwell
Jane Maree @ Writing Heroes – Writing Hope
Cait @ Paper Fury
Maddy @ Girls Living For God's Glory
Charis @ Charis Rae
Anika @ Anika Walkes
And my people in the Inkreaders group- all of you are tagged. 🙂
I'm done! You're dismissed.
Okay, sorry. xD I realize that I'm unusually snarky in this post… um, sorry. But before you leave, please drop by in the comments! I want to hear what you thought of my answers and what YOUR answers would be to any of them, so either comment your answers or feel free to tiptoe this tag to your own blog!